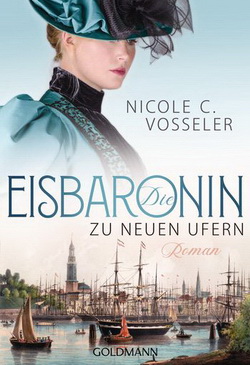 In the world of merchants, there is no room for women. But Cathrin turns this world upside down …
Hamburg, 1867. The ice barons have become legends. Their ice from the North travels around half the globe and even cools the champagne in Buckingham Palace. But the next generation has different plans for the future.
Christian's daughter Cathrin knows the business from an early age and apprehends that the days of the ice trade may already be numbered. Against her father's wishes, she relentlessly forces her way into the company in order to steer the business towards a new direction.
Grischa's son Jakob, freshly arrived in Hamburg, also harbors revolutionary business ideas. Together, Cathrin and Jakob aspire to conquer the other half of the world …
Off to new horizons - the grand finale of the saga.
Coordinates
available as
Foreign rights
For foreign rights enquiries, more information or review copies please contact
Goldmann Verlag