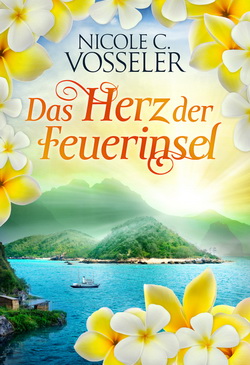 A new life in the Garden of Eden - and the promise that all dreams will come true.
But the tropical paradise hides dark abysses …
1882. On board a ship from Amsterdam to Batavia in the Dutch East Indies, two young women meet: plain, grave and reserved Jacobina, daughter of a wealthy family, and pretty, vivacious and volatile Floortje from humble background. While Jacobina flees from the pressure of getting married into a post as governess, Floortje aims at catching a rich husband. In spite of their dissimilarities, they become friends during the passage, connected by their hope of finding happiness far away from home.
Intoxicated by the exotic beauty of the tropics, they seem to have found paradise already at their arrival. Jacobina is infatuated by her employers, charismatic Major Vincent de Jong and his beautiful, flamboyant wife Margaretha. She is deeply fond of the children and even finds love in Batavia, while affluent bachelors are buzzing around Floortje.
Bit by bit, however, this Garden of Eden opens up its abysses - and then all their fates take a turn.
The suspicion of a horrible deed falls on Jacobina, and she loses everything. Just like Floortje, after a dark secret from her youth has cometo light and is made public; left destitute, she slides into prostitution.
And when so far quiet Krakatoa erupts, a battle for life and death begins …
Lush and voluptuous, unadorned and sometimes even raw: A story about friendship and courage, the vicissitudes of life and the abysses of the human soul, inspired by historical figures and actual events.

A powerful, epic novel against the backdrop of Dutch colonial rule in Indonesia, with the eruption of Krakatoa as grand finale.
In the company of these two heroines, one plunges into an adventure of a lifetime. Together with both of them, one is pushed to the limit, gains new self-knowledge and develops unimagined self-confidence.
La Petita Libreria, Spanien
Coordinates
available as
Order ebook
Foreign rights
Rights sold to: Ediciones B (Spanish), Eksmo (Russian)
For foreign rights enquiries please contact
Montasser Medienagentur