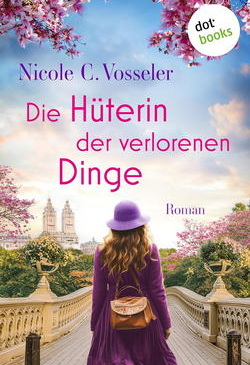 Where do lost things go?
When Ivy Silvergren was ten, her mother disappeared without a trace: Lila Glass, a famous writer in her younger days, celebrated and vilified for her controversial poems. Ivy and her father, a successful writer himself and with a checkered past, have been left with nothing than questions and not even a hint of an answer.
Thirteen years later, Ivy has made a profession out of finding what is lost. Her secret passion lies in rare words - and in the random objects she collects during her walks in New York, inventing stories about how these things got lost and giving them a temporary home.
Her father´s decision to get her mother declared dead in order to remarry comes as a shock to Ivy. Suddenly confronted with reality, she sets out on the trails of her mother, searching for answers - and inevitably for herself.
About the poetry of small things and the happiness of single moments: city fairytale, road movie and a coming-of-age story of mothers, fathers and their daughters.
A poetic story of loss, mourning, new beginnings and the search for truth as well as a portrait of New York.
Bücher Magazin
Shortlisted for the Delia Literary Prize 2020
Coordinates
available as
Foreign rights